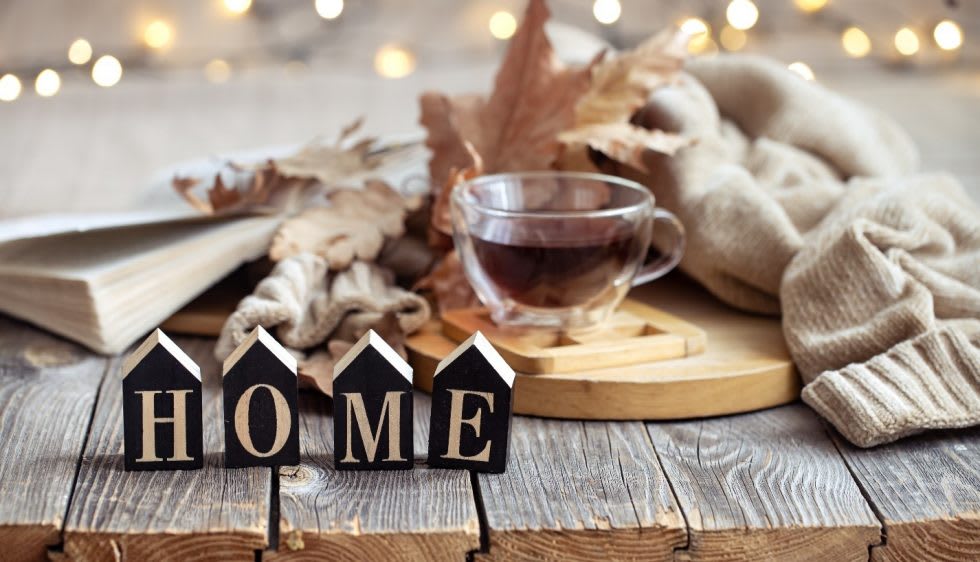 Can you feel that lovely chill in the air? Perhaps it's the changing colors of the foliage that you noticed first. Fall weather is finally here and this is a great opportunity for you to tackle some home improvement projects before the holiday season arrives. Updating your home to create a fresh, modern look doesn't have to be expensive or time-consuming- you can get great results with just a few simple weekend projects! Here are the 4 best DIY projects you can try this fall to spruce up the look of your home.
1. Create a Grand Entrance
Your front door is the first thing your guests see when they come to visit. This weekend, give your entrance a fall makeover! Decorate your porch and door with touches of the season. Add a blanket to a bench or swing, add an autumn wreath to the door, and don't forget your festive holiday gourds! If you're in the mood for a more permanent change, a bit of paint can go a long way. Sage, muted yellows, and navy blue are all trendy colors that can make your entrance truly pop.
2. Replace Interior Doors
When's the last time you gave your interior doors a thought? Pre-hung interior doors come in a wide variety of styles from traditional to modern. Instantly update the look of your room or home with new interior pre-hung doors, just be sure to measure properly!
3. Frame Bathroom Mirrors
Most builder-grade homes come with basic mirrors over the sink. Spend some time removing the mirrors and add a modern, framed hung mirror instead to add elegance and a spa-like feel to any bathroom. Upgrading your bathroom lighting can also help the space take on an entirely different feel. Adding a dimmer switch to your lights can also be a practical upgrade that gives a big return on creating ambiance.
5. Wallpaper an Accent Wall
Believe it or not, the wallpaper is back. Not only are there great options available with modern patterns, colors, and textures, but new adhesive "peel & stick" backing makes it easy to apply, straighten and, perhaps most-important-of-all, remove. Be sure to choose a wallpaper that goes well with other colors in a room. A matching set of pillows and curtains can really benefit from having an adjacent accent wall.

Fall is a great time to make updates to your home with a little time this weekend. While you're out getting your favorite pumpkin spice or hot chocolate beverage, consider stopping by the local home improvement store and see what upgrades you can find for your home!