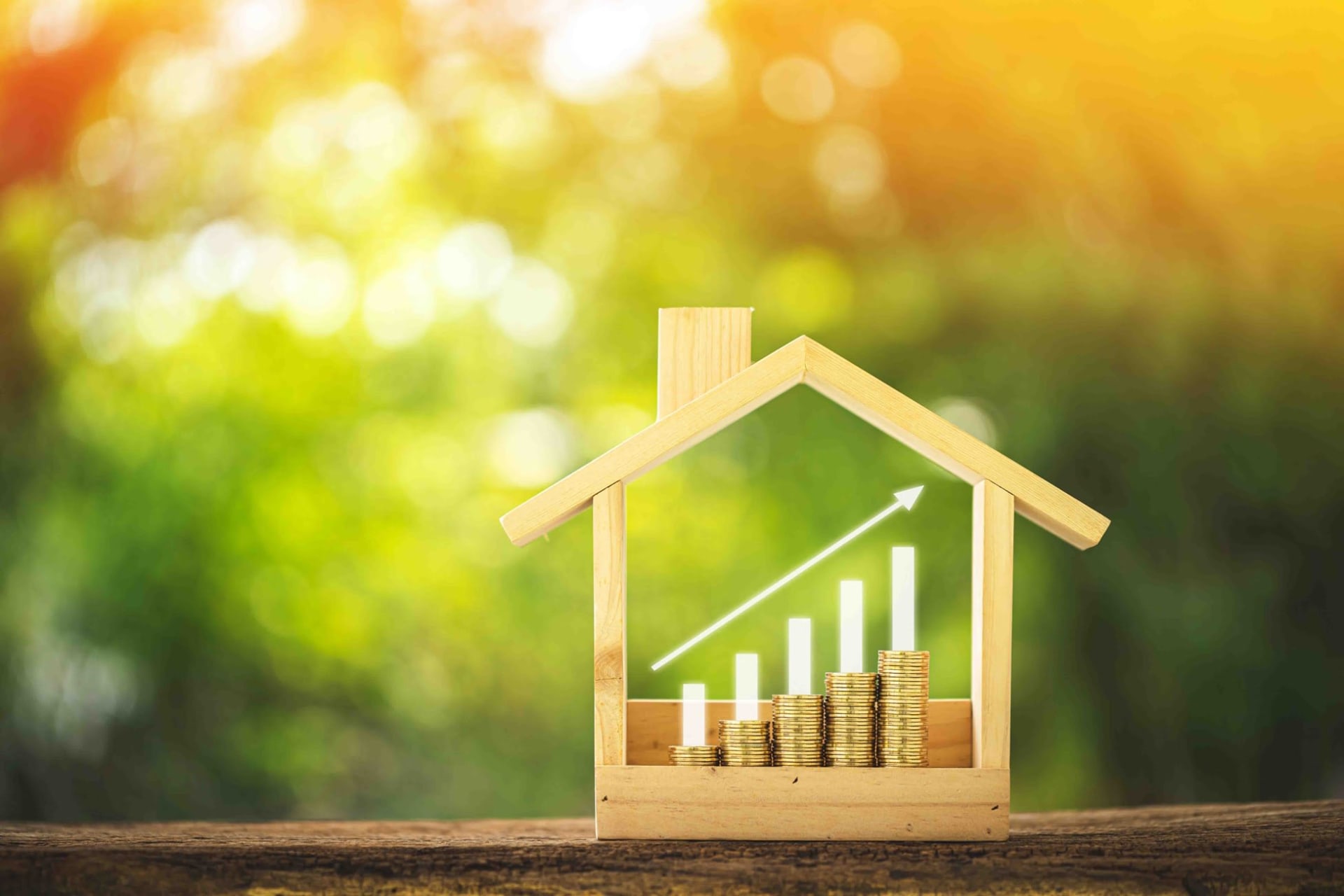 "Real estate cannot be lost or stolen, nor can it be carried away. Purchased with common sense, paid for in full, and managed with reasonable care, it is about the safest investment in the world." -Franklin D. Roosevelt
There's a good reason why real estate is one of the most popular ways to successfully invest your money and grow your wealth, especially in 2023. While uncertain markets and changing conditions might worry the uninitiated, those in the know are fully aware of real estate's true value. While many will think of rental properties, the reality is that the house you call home is, in and of itself, one of the best ways to build your investment portfolio.
Home equity
is your financial interest in your home, and changes over time. Due to increasing property values and decreasing mortgage loan value, the equity in your home continues to grow. By keeping a well-maintained home, historically, property values of homes increase throughout the years. While most homeowners recognize the importance of good home maintenance, some don't realize the value that home improvements and updates can also add to your home equity.
The purchase of a home is typically the largest financial investment a person will make. Investing smaller amounts over time to help bolster that initial value can make sound financial sense. While large remodels and renovations might be major investments of time and resources, there are also smaller ways to invest without the large expense of these larger projects. The key is to keep your home current with market trends by meeting feature demands among today's buyers. Not only will these projects add value to your home, but you'll also get to enjoy them while you live there!
History has shown that
some home features are timeless in their appeal
. From adding square footage to
upgrading to a chef's kitchen
, or even adding a bathroom all help to add value and attract the interest of buyers. Without committing to one of these larger home improvement projects, it is still possible to increase the value of your home with smaller projects. Newer trends, such as outdoor kitchens, great rooms, and home offices have become go-to projects that show no signs of decreased popularity.
It's important to understand the difference between real added value and simple cosmetic details that, no matter how much you enjoy, may not add value to your home. For example, regularly repainting your home in the trendiest shades of grey or beige is not guaranteed to increase the value of your home. Focus on real changes that add practical value. To stay ahead of trends and build that all important equity, smart homeowners should build a plan for continuous improvements.
Whether your plan is to sell in a few years or 20 years down the road, investing in your home throughout the years increases the value of your investment, and you get the added benefit of enjoying the upgrades while you live there. Not only will you be living in a wonderful, modern home- but you'll also be building equity for years to come!