For many, Thanksgiving kicks off the holiday season with rounds of family, friends, and food!! It is a source of much fun but also of much stress particularly if you are one playing hostess. With a little bit of planning, pushing the stress limits can be greatly circumvented allowing more time to enjoy the fun and sun of the season.
House Prep- Although some will think the house needs to be completely scrubbed from top to bottom, the reality is your guests are often so excited to be spending time with you… and let's face it, they are tickled you are the one hosting! Rather than the deep clean, attention can be paid to a few key places in the home.
The wise folks at Kitchn give us
10 Tiny Steps
to Get Your House Ready for Thanksgiving Guests.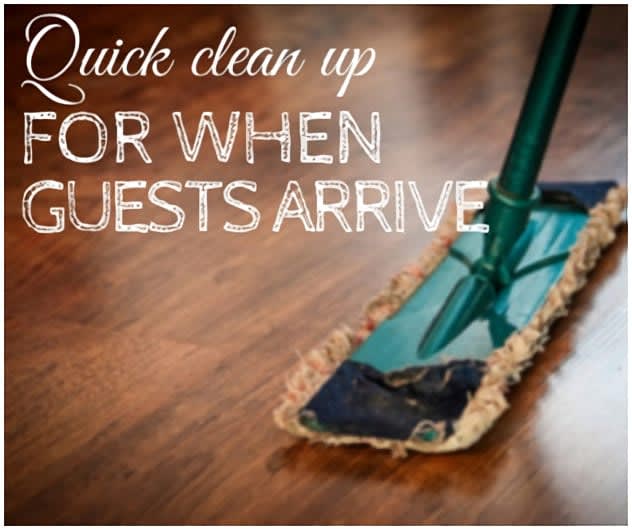 1. Clean the Bathroom
If there is only time for one room to clean – other than the kitchen, of course- be sure to clean the bathroom. Most guests aren't bothered by a little dust on the furniture or little bits on the carpet, but an unclean bathroom can be a game changer. Scrub and wipe down the toilet and sink, clean the mirror, check the toilet paper, empty the trash can, put out fresh hand towels, and then light a lightly scented candle right before everyone arrives.
2. Run the Sweeper
Quickly vacuum in the rooms where your guests may be: entry, bathroom, dining room, living room, maybe a guest room.
3. Wipe the Countertops
Prepping the food surely made a mess—no doubt your kitchen shows how hard you've been working — but it'll show it less if your counters are clean.
4. Don't forget the Kitchen Floor
Sweep away the crumbs and quickly wipe up any drips or splatters you see.
5. Empty the Kitchen Sink; Load and Start the Dishwasher
It's ok to let the first of (likely) many dishwasher cycles run while your guests are arriving- unless of course your dishwasher has seen better years and sounds like a B-57 taking off. If there is time, unload it before everyone sits down to dinner. If you don't have time, no worries. At least you'll have a clean sink and no dishes stacked on the counter.
6. Straighten and Dust
Again, you only need to focus on the areas where your guests will be. Remove and stow away the clutter and then dust the major surfaces.
7. Fluff the Living Room Pillows
Fluff those pillows and your guests will never know that you took a power nap while the turkey was cooking.
8. Set the Mood Lighting
Turn off harsh overhead lights and turn on lamps. Light some candles. It's actually an old secret—the right lighting draws the eye away from any areas that weren't deep-cleaned, not to mention it helps to make everyone feel welcome and cozy.
9. Clear a place for coats and bags
If you have a designated coat closet or coat rack in your entryway, empty it to make room for your guests' belongings. If not, then make up the bed in your bedroom or a guest bedroom for everyone to drop their coat and bag.
10. Set the Mood Music
You've tackled the minimum amount required to get your place looking good, and that's totally fine! Now, put on a little music and you're done.
11. Set the Mood Lighting
This is where I like to suggest pouring yourself a glass of wine. You've worked hard to pull this all together… you deserve it. Everyone is going to have a great time.
But the most important thing of all is to relax and enjoy your company. With life being so full of things to do and places to be, the holidays allow us the opportunity to reconnect with loved ones and be thankful for their presence in our lives. Your house doesn't have to be perfect and the food doesn't have to be 5-Star quality. Your guests appreciate you and are happy to be celebrating the holiday with you.