For many, our outdoor space – decks, patios, backyards- become an extension of our indoor living space. We've used our decks and patios as everything from a place to enjoy a family meal, a Saturday night outdoor theater space, to a place to work from home. you might've noticed a few shortcomings with your outdoor spaces. As life continue to maximize all the living spaces our homes have to offer, many are looking to take advantage of the warm summer weather to host friends and family for good times and making memories.
Here are a few ways you can transform your backyard space into the ultimate summer destination!
Pools: Summertime and pools go hand in hand! Whether you like to go for a morning swim or just like a relaxing spot to sip a cool drink while enjoying a beautiful sunshiny day, a pool might be the perfect addition to your space. When combined with good lighting and landscaping, a pool can make you feel as though you've slipped away to some exotic vacation destination. Big or small, there's a stylish pool to fit any backyard.
Outdoor Kitchens- Dining al fresco is made all the better (and easier!) with a fully functioning outdoor kitchen, featuring a grill for cooking burgers, a fridge for storing ice-cold drinks, and a sink for cleaning up all the mess.

Outdoor kitchens

such as these are becoming a popular add-on for many homeowners! With every kitchen there must be a great dining space to enjoy those delectable creations!
Outdoor Technology- Technology has become reliable and quite convenient when it comes to upgrading an outdoor space. From weatherproof TVs to sound systems and infinitely adjustable lighting, all you need is a steady WiFi signal to connect

these

best outdoor smart devices and more to your home network and smart phone, keeping you connected and entertained outdoors.
Products That Extend Patio Season- Sadly, in Pittsburgh, summer won't last forever. But, by adding a few gadgets and features to your outdoor area, you can make them much more enjoyable to use- even during colder months. Heaters, fire pits, and chimeneas are all great ways to add style and practicality to your space. Fans can help you stay cool even on the hottest summer days.
Gardening on Decks and Balconies- Gardening has been a popular new hobby many picked up while spending extra time at home. It doesn't matter if you own a spacious estate or a cozy cottage, your balconies and decks are a great spot for getting started with gardening: adding some natural color and life almost anywhere!
Consideration of Garden Views from Inside- You don't have to wait until you're outside to enjoy the beauty of your garden. Consider the view from your main windows, making sure to put greenery and flowers within the frame — while making sure nearby foliage is trimmed back so as to not obstruct the view.
Social Front Yards- Running out of space in your backyard? One popular trend has been converting your front yard into a

social space

, with its own patio and space where you can hang out with neighbors and friends.
Upgrading your outdoor spaces is a great way to not only add value to your home but also provide some much-desired outdoor living space to make your home THE place to be all year long. It will surely bring enjoyment for many years to come!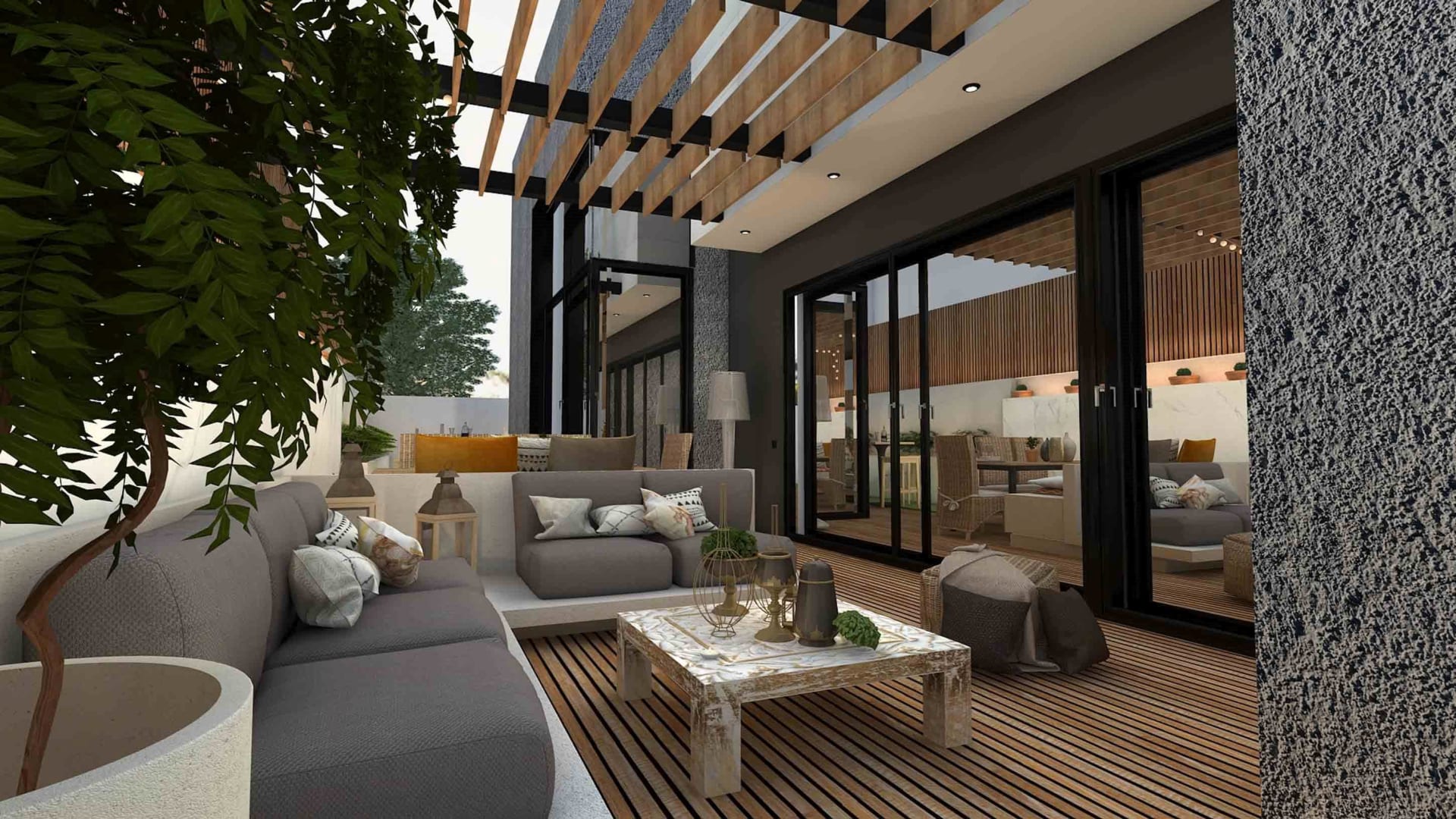 https://www.countryliving.com/gardening/garden-ideas/g1772/pool-designs/
https://www.hgtv.com/outdoors/outdoor-remodel/outdoor-kitchen-designs-for-ideas-and-inspiration-pictures
https://www.pcmag.com/picks/the-best-outdoor-smart-home-devices
https://www.almanac.com/10-tips-starting-balcony-garden
https://www.sunset.com/home-garden/outdoor-living/social-front-yard-trends